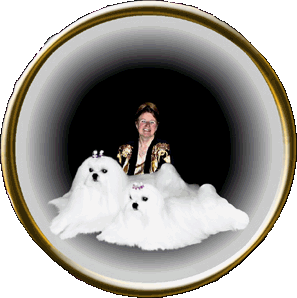 Patrician Dogs Overseas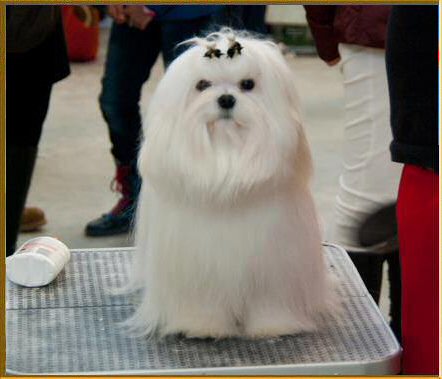 Amore

Patrician Perdutamente Mio
Owned by Mario Di Salvo in Italy.

Prada

Patrician Prada Loves Luxury
We are very proud to have exported this lovely female to Mario Di Salvo in Italy.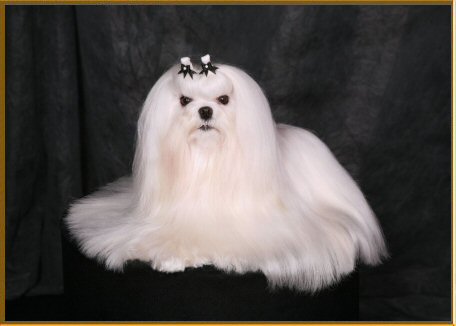 Lilly


AM CH. Patrician Phire-Light
Owned by LaDonna Moseley (USA)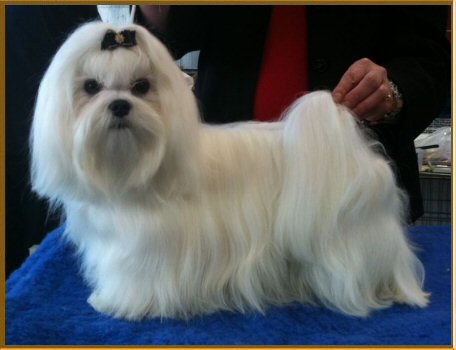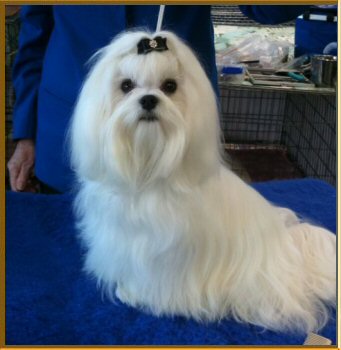 Leo


AUST CH. Patrician Prince Of Persia
Proudly owned by Joan Aspinall of Melbourne. Leo is now an Australian champion and won a Reserve Best In Show at the Maltese Specialty at a young age.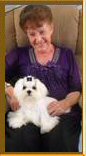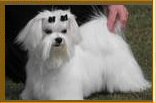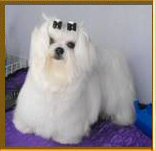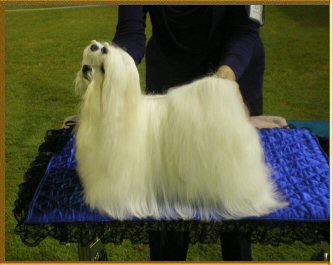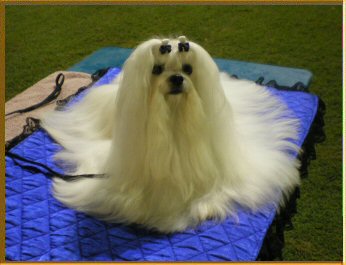 Shine


AUST CH. Patrician Perchance to Shine
Owned by Barbara Beeves, Queensland, Australia, Australian champion.
Sired by CH Patrician Plantoescape & Dam CH Patrician Perchance to Dream, he carries the best of my own and imported bloodlines.
Congratulations to Barbara for campaigning Shine to his Australian title. She has done a wonderful job with him and we are thrilled he now has his title.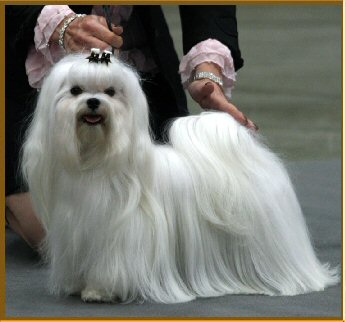 Dez


Patrician Phires By Design

Owned by Elizabeth Axelson of Straightfire Maltese in Sweden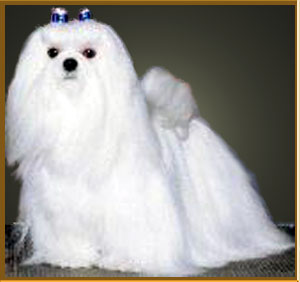 Hamlet


AM CH. Patrician Poltergiest
Owned by Chrisman Kennels, American Champion Patrician Poltergeist.
Known as Hamlet in the USA, he is litter brother to our own dual Grandchampion and multi best in show winner Patrician Phantom.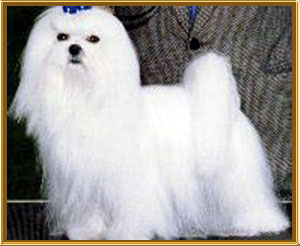 Samantha


AM CH. Patrician Play it Again
Owned by Chrisman Kennels, American champion.
Known in the USA as Samantha - gaining her title undefeated! She won at the New York Progressive Toy Dog Club - no mean feat, winning Best of Winners and Best Opposite in the Breed. She has won Best of Breed at the Classic Toy Dog Club and many other awards. She was retired early for maternal duties.
Samantha is litter sister to our own award winning CH.Patrician Puzzle Amee and (repeat breeding) CH Patrician Pocket Amee. These three girls sure enjoy going places!!!!!
Sire: AM/NZ/AUST CH. Tajon's Knickknack Pattiwack (Imp.USA)
Dam:. NZ CH Patrician Pippin Amee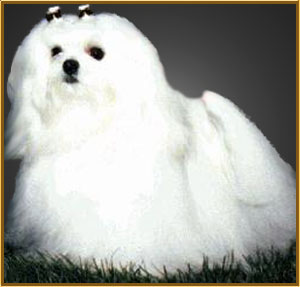 Kiwi


AM CH. Patrician Phancy Me
Owned by Gerda Shaw of Amee Kennels in Pennsylvania USA, American champion. AM CH. Patrician Phancy Me was our first American champion of whom we are still very proud!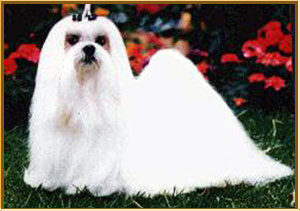 JR


AUST/NZ CH. Patrician Pistachio
AUST/NZ CH. Patrician Pistachio, known as JR, is now domiciled in Australia.
He is a Multi Best in Show award winning Maltese. He has also won the Contest of Champions (All Breeds) in Perth Western Australia. It can be said that JR was one of the top consistently award winners of the Toy Group. He was a NZ Champion at 12 months and an in group award winning Maltese before going to reside in Australia. He was shown to a number of BIS awards by Peter and Tricia Cutler of Merimalt Maltese.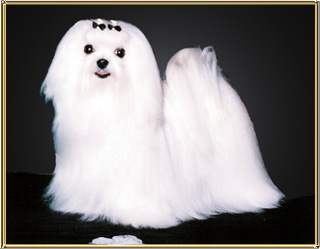 Venus


AM CH. Patrician Passe-Venus

Owned by Chrisman Kennels. Venus was a delightful little bitch and full sister to our own CH. Patrician Passe-Vanity, who is the mother of Dual Grand Champion Patrician Phantom and AM.CH.Patrician Poltergeist.
Shown here also winning at the Progressive Dog Show in New York.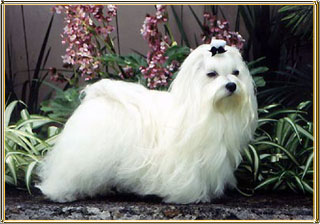 Prima


AM CH. Patrician Prima Donna

Owned by Halakea in Hawaii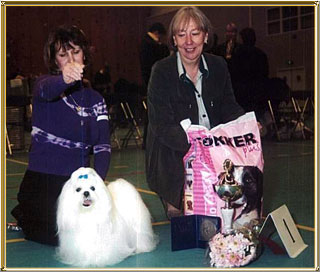 ????


Dutch CH. Patrician Pattiwack Puzzle

Pictured here winning Best in Show
Owned by Erwin Manders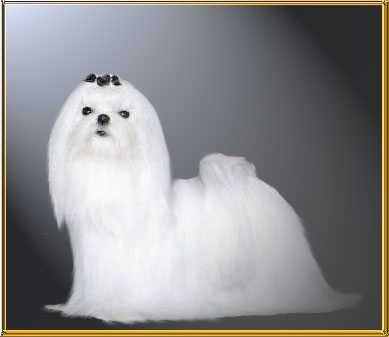 Dreamy


Patrician Phantasy Dream

Owned by Beatrice and Ken Naysmith (USA)
Pictured after winning BOB

Kitty's sister in the States has just taken a group 2 award
The judge was Leticia Bett..
and Sooner State Kennel Club USA

Now USA champion